October 5, 2021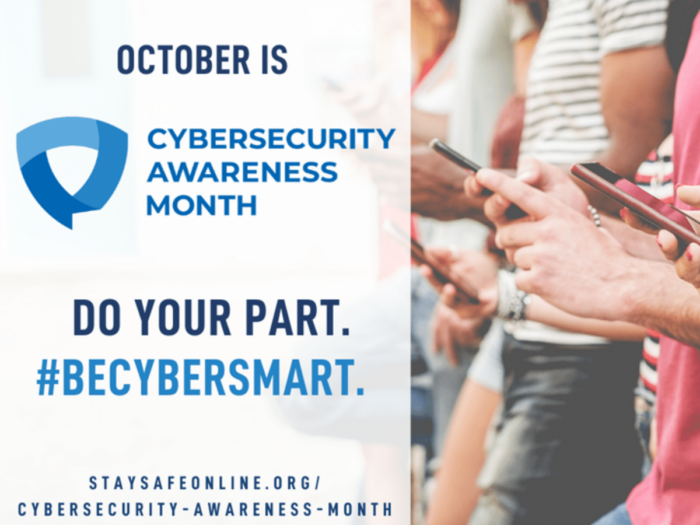 Every October, Cybersecurity Awareness Month continues to raise awareness about the importance of cybersecurity across our Nation. Led by the Cybersecurity and Infrastructure Security Agency (CISA) and the National Cybersecurity Alliance (NCSA), Cybersecurity Awareness Month shares messages and weekly themes of the importance of staying safe online. The evergreen theme – Do Your Part. #BeCyberSmart – encourages individuals and organizations to own their role in protecting their part of cyberspace, stressing personal accountability and the importance of taking proactive steps to enhance cybersecurity.
Throughout the past year and a half, our already virtual world depended even more on the Internet. Organizations like Alpine Communications and our customers moved more online than ever before – to socialize, to conduct business, and to simply have fun.
While an increased online presence can be positive, Cybersecurity Awareness Month encourages everyone to take increased ownership of enhanced online activity and the important security practices that come along with it. The virtual safety of our community, and, ultimately, our nation, depends on our personal online safety practices.
Cybersecurity is important to Alpine Communications and we are committed to helping our customers become more resilient. Throughout October you will learn how to:
Be Cyber Smart – Take simple actions to keep our digital lives secure.
Fight the Phish! – Highlight the dangers of phishing attempts—which can lead to ransomware or other malware attacks—and how to report suspicious emails.
Explore. Experience. Share. – Celebrate National Initiative for Cybersecurity Education's (NICE) Cybersecurity Career Awareness Week and the global cybersecurity workforce and highlight how individuals can learn how to become a cybersecurity professional.
Think Cybersecurity First – Explore how cybersecurity and staying safe online is increasingly important as our world continues to operate virtually for so much of work and play.
Each of us can get involved this October to help all of us be more safe and secure online. Do Your Part. #BeCyberSmart by utilizing the following resources:
Download Cybersecurity Awareness Month Tip Sheets
DO YOUR PART. #BECYBERSMART.
Contact Alpine Communications if you have more questions about this year's Cybersecurity Awareness Month Campaign.
Share Your Story →