June 15, 2021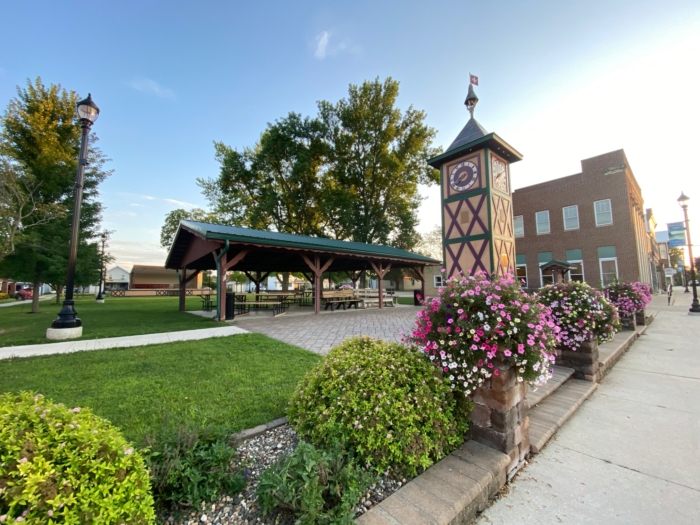 ---
For years, historical societies across the state have acted as a point of truth when it comes to historical and family events that created their respective communities. These societies are dedicated to collecting and preserving the historical information that molded who they've become today – and provide access to future generations to learn about their heritage.
When the Elgin Historical Society needed support for key initiatives at their museum to continue collecting and preserving its historical information – they turned to their local telecommunications provider for help.
"Sara Hertrampf [Sales and Marketing Manager at Alpine Communications] was helpful in assisting the Elgin Historical Society in applying for our first Charity Grant in 2018," said Marilyn Schaer of the Elgin Historical Society. "These funds allowed us to update our accessions software, PastPerfect, and continue to document over 2,000 items of Elgin's history."
According to Marilyn, the Charity Grants that are made possible through Alpine Communications and Aureon play an important role in the continuation of the Elgin Historical Society's Museum. Their awarded Charity Grants have also assisted in the preservation of their 1872 brick building store fronts, restoration of the front façade and windows, and updating the electrical system. All of which directly benefits the residents in Elgin's community by effectively preserving their history and heritage.
"We are honored to sponsor Aureon grants for local nonprofits because we know the impact the monies make on our region," said Chris Hopp, Chief Operating Officer and General Manager at Alpine Communications. "The Elgin Historical Society, with Marilyn's leadership, has done a magnificent job of prioritizing their projects and applying for grants that have improved both the façade and the technology at the museum over the years. We are grateful for Aureon's partnership, generosity, and investment in Northeast Iowa."
"Alpine Communications plays a vital role in our community by providing cutting-edge services," Marilyn said. "They also support the community with grant funding that encourages growth. Organizations such as Alpine Communications and Aureon work alongside the volunteers who are the backbone of small-town survival. Programs like the Charity Grant Program provide the necessary boost to keep the funding and volunteers going. They give us a high-five!"
More recently, the society has begun to work on a special project to expand its Early American exhibit which will be introduced this summer. The organization anticipates this exhibit may contribute to an even broader Iowa history.
"Elgin's history is important both locally and for its contributions to our country," Marilyn said.
And thanks to the Aureon Charity Grant Program and Alpine Communications, Elgin's contributions will continue to be preserved for years to come.