September 21, 2021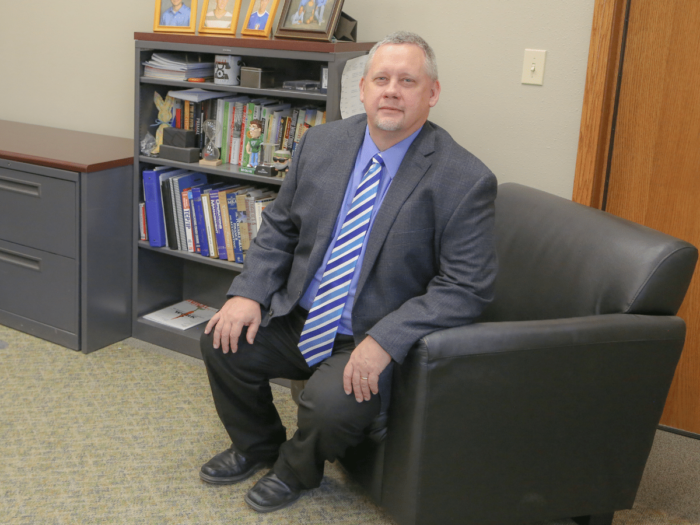 When it comes to serving families and businesses in Northeast Iowa, Alpine Communications' vision is clear: Connected communities become thriving communities.
The unwavering commitment to their customers is emulated in everything they do. From quality broadband and digital television services to telephone and smart security, Alpine Communications exemplifies its vision through its suite of offerings to the communities of Elgin, Elkader, Garnavillo, Guttenberg, Garber, Marquette, and McGregor in Clayton and Fayette counties.
With their main office located in Elkader, Alpine's 17-person team is guided by the organization's; mission which allows for growth, improvement, and impact. In addition to positively impacting the families and businesses they serve, Alpine supports their communities by giving over $15,000.00 in annual charitable contributions. Some of this support stems from Alpine's active participation in the Aureon Charity Grant Program, including sponsors of four Q3 charity grants in 2020, showcasing that their impact goes far beyond connectivity.
Since 1997, Alpine Communications has improved the landscape of its service area by identifying opportunities to leverage services, expertise, and resources. By providing WiFi at community events or county fairs, serving on economic development boards, volunteering at churches and schools – Alpine consistently impacts the communities they serve.
In 2019, Alpine Communications hosted the Connected Communities Summit and brought leaders and community stakeholders together to learn how broadband can grow in their region. This engaging event helped stakeholders learn to leverage fiber broadband to grow their communities.
Q & A with Chris Hopp, General Manager, Chief Operating Officer
How long have you been with Alpine Communications and what was your journey to this role?
I began my role as General Manager/COO of Alpine Communications in February 2004. Prior to that, I spent a few years in public accounting auditing grain cooperatives, ethanol plants, etc., as CFO at a Grain Cooperative in Hanska, Minnesota, and as a CFO at New Ulm Telecom.
What advice would you give to someone who is considering a career in telecom?
Be prepared for change – every day brings new opportunities, be curious – we are afforded the luxury of working in an industry that is constantly evolving, and we must embrace the opportunity to learn and evolve with it.
What trends are you and your colleagues seeing in the telecom industry today?
Several factors, including customers, various new products, and bundled solutions or customized solutions, impact the industry. Liens between telecom companies and vendors are blurring and bringing a more complex blend of operational support services like service configuration, order fulfillment, customer care, and billing. The cost of handling these operations requires resources and different skillsets, which increase the financial overhead while customers eek more affordable services.
What excites you about your role with Alpine Communications?
I have the opportunity to work with people that truly care about the communities we serve with the primary objective of enabling rural Iowa to thrive in these challenging times.
What challenges do you see for Alpine Communications and/or telecoms in the future?
We need to upgrade our IT and connectivity infrastructure and focus on providing data and voice services that are high quality, reliable, and affordable. Security of the networks has become a major priority, while we are facing challenges with the emergence of new threats that are powered by new technologies and providers. So, several operational and technical innovations are needed to meet customer expectations of security, 100 percent reliability, and access at lower prices from end to end (network to the device level in the home).
Do you have any final thoughts to share with our readers?
Be curious, tenacious, and courageous. It is difficult to determine which of those three is most important, but during these times, I would focus on courage – do the right thing – for the employee, customer, owners, and the industry.
Share Your Story →