February 13, 2021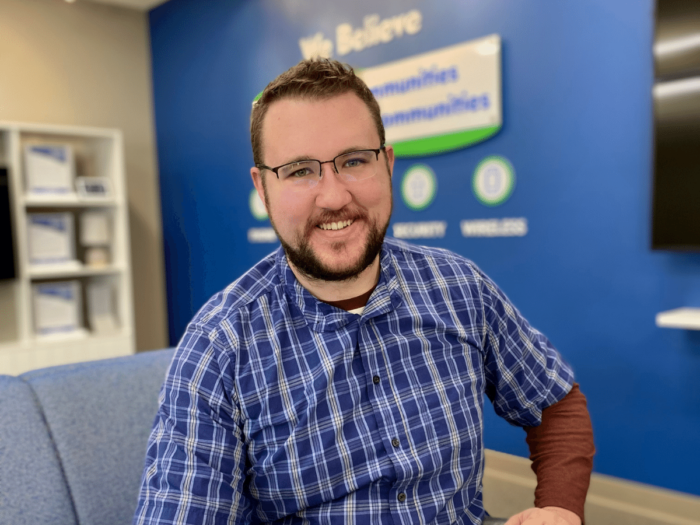 We introduce you to the newest member of the Alpine Communications crew, Connor Porter.
Hailing from the great state of Washington, Connor and his family recently relocated to Northeast Iowa in the dead of winter. Alpine's new Support Technician specializes in helping customers with technical issues related to broadband, FusionTV, WiFi, and more.
Connor brings a wealth of experience from his previous jobs as a Customer Service Representative, PC Repair Technician, Software Quality Assurance Analyst, Information Technology Support Engineer, and Consultant. He has Microsoft Certifications and is working towards various other certifications relevant to his position here at Alpine. His combined technical and problem-solving skills will provide a superior experience to customers with internet and TV issues.
Meridian, Idaho, is Connor's hometown. He migrated to Auburn, Washington, where he attended Green River College and met his wife, Ellie. They now have two children, Macy and Nathan, and one large dog, Olive.
Connor and Ellie have bought a home in Elgin, and they have big plans to renovate it together. They love to tackle home improvement and construction projects as one of their favorite pastimes. "I also enjoy gaming – tabletop or video games," he added. Dungeons and Dragons, multiplayer strategy video games, and exploring cutting edge topics of technology are his special interests.
When asked what the most significant piece of advice a family member or mentor has ever given him, Connor said, "It's not about how you handled the situation; it's about how you let the situation affect you."
Join us in welcoming Connor to Alpine Communications when you see him in the community or speak with him on the phone. We are excited to share his expertise so customers can connect the way they need to!
Share Your Story →