June 27, 2019
Alpine Makes the Choice Clear
Spare time is a rare commodity these days. Between work, families, school, chores, and other commitments – who has time to tackle technology? If you are part of the 1-in-4 Americans who are interested in a video doorbell this year, what is keeping you from installing one?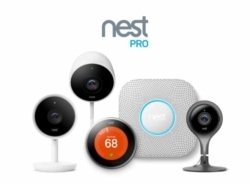 For many, the first step holding them back is choosing the right technology.  The vast array of smart home devices to choose is overwhelming, and selecting the right equipment is a daunting job for most folks.  The next step is figuring out how to program the doorbell and then connect it to your home WiFi.  The last step is integrating the doorbell with your smartphone and home hub, so it works for everyone in your household.  Sounds simple, right? This complicated, time-consuming process is why most consumers delay in implementing new technology.
Alpine Communications recognizes the need for connections. They understand the frustration that comes with adopting new tech such as video doorbells.  Even though you may consider yourself a Do-It-Yourself (DIY) kind of person, you may choose the route of Do-It-For-Me (DIFM) and let Alpine connect your smart home devices.

The local experts at Alpine Communications have invested their resources in helping customers connect the way they want to.  Alpine is showcasing the latest smart home technology in its newly renovated Connected Living Room in Elkader.  Here you will have a live environment to try a Ring Doorbell, Ring Floodlight Camera, Nest Thermostat, Google Home Hub, and more. Through this hands-on experience and the guidance of Alpine's staff, you will see for yourself which smart home devices fit your needs.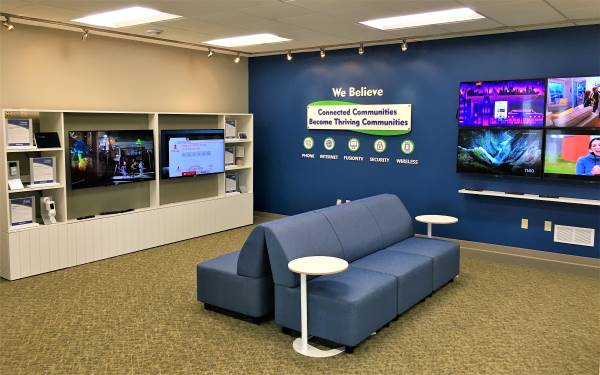 Eliminate frustration and save time and call the local experts that you know and trust.  Alpine's professionals will arrive at your house on-time and armed with the technical expertise to install and integrate your video doorbell, thermostat, camera, and more. They will ensure that your WiFi network and broadband speed is optimized to handle the traffic from your new devices, too.
Don't wait another day (or year) to find the spare time to DIY your smart home installation.  Instead, let Alpine do it for you.  Shop our devices online, call 563-245-4000, or visit the Alpine Connected Living Room at 923 Humphrey Street in Elkader inside the Alpine Business Office.
Yes, I Want to Learn More About Smart Home Devices →