October 8, 2023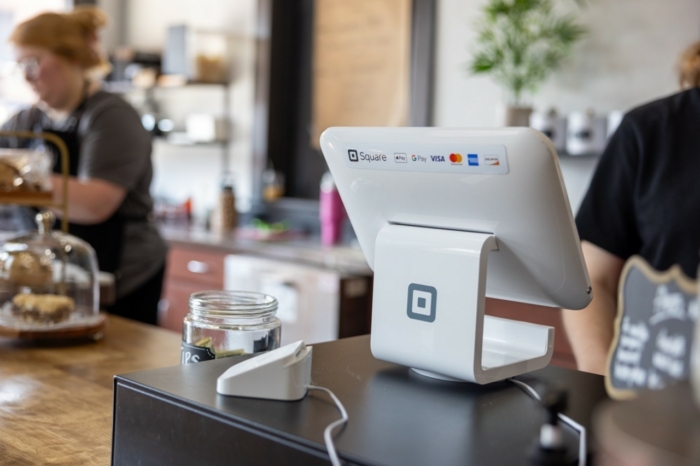 Small businesses and their leaders have way too much going on to spend time tracking down invoices or waiting for the bank to process payments. Fortunately, advanced internet-based payment systems have substantially cut down paperwork processing, as well as the time it takes to receive funds.
Below we highlight six of the best online e-commerce and in-person payment options available for small businesses today. When connected to Alpine Communications' fiber network, your small business can use the technology it needs to grow and thrive—and you can get back to doing the actual work of your business instead of worrying about receiving payment for your efforts!
Square
We start our list with Square, an overwhelmingly popular payment service that continues to attract new vendors and customers alike.
Square is an excellent fit for businesses that are mobile or whose clients often pay on-the-go rather than in a brick-and-mortar business establishment. At the same time, Square's in-person point-of-sale options are still well-respected and its software and app are noted for their ease of use.
Stripe
Stripe is a sophisticated online payment processing app with versatile features many savvy small business owners love. Highly customizable with numerous options to aid in bookkeeping, data basing, and generating revenue reports, Stripe excels well beyond basic payment processing.
Its software fully integrates payments and invoicing as well as other essential business needs, including tracking accounts receivable and processing refunds. Given these extra features, however, there is a steeper learning curve for Stripe than with other simpler payment processing options on our list.
PayPal 
Perhaps the most well-known payment service on our list, PayPal has been a part of e-commerce culture since 1998 and is particularly useful for vendors that prefer sending and receiving online invoices.
Its near-universal name recognition also means customers know and trust it. However, compared to other options on our list, PayPal is relatively sparse in terms of features and versatility, and does not offer businesses as much in the way of in-person transactions as other services.
Shopify
Like PayPal, Shopify is another familiar name in online shopping. Shopify's ecommerce ecosystem encompasses vendors both large and small, offering a significant advantage to many online retailers.
That advantage comes with a cost, however, as Shopify charges a monthly fee in addition to per transaction fees, which can be a drawback to many small businesses. Still, its seamless and simple interface and many features have drawn many happy small businesses to Shopify.
Clover
Next up is Clover, an exceptional in-person payment processing program with many online features as well. Industry experts are impressed by Clover's vast library of fully-integrated third-party apps that do much more than just accept payments.
With Clover, small businesses can get accounting, tax, data basing, marketing, and other critical business features all in one place, making it a solid value. Clover's pricing is notable for its flat rates, but be sure to check out the differences between plans, which can vary based on sales volume and other factors. 
Lightspeed
Our last recommended option is Lightspeed, one of the leading cloud-based in-person and retail-oriented point-of-sale payment services in the industry. Popular both for its simplicity and competitive pricing, it also offers a range of features from simple retail purchasing to online shopping and e-commerce.
For businesses with extensive inventory to track, Lightspeed's acclaimed inventory management systems are a huge timesaver, even helping you reorder when stock gets low.
Fiber's Speed and Power Lets You Process Payments and Run Your Business Simultaneously!
Now that you've checked out the above six payment options, small businesses should remember that to be truly productive and efficient, they also need the fastest, most reliable internet they can get. After all, the systems above, along with all their many benefits, are only as effective as the quality and speed of the internet that delivers them. And fiber internet is quite simply the best internet a small business can get today.
Contact Alpine Communications today to get the speed you need to power your business. And for more helpful hints to keep your small business productive and efficient, follow our social pages!