Connect with us and our Community
Alpine Communications is committed to community involvement and we strive to provide better resources of connectivity for the way we live. Our stories reflect the relationships in our community and our connection with each other.  Alpine serves the Iowa communities of Elgin, Elkader, Garber, Elkport, Garnavillo, Guttenberg, Marquette, McGregor and the surrounding areas.
Recent Stories
Get to know the Alpine community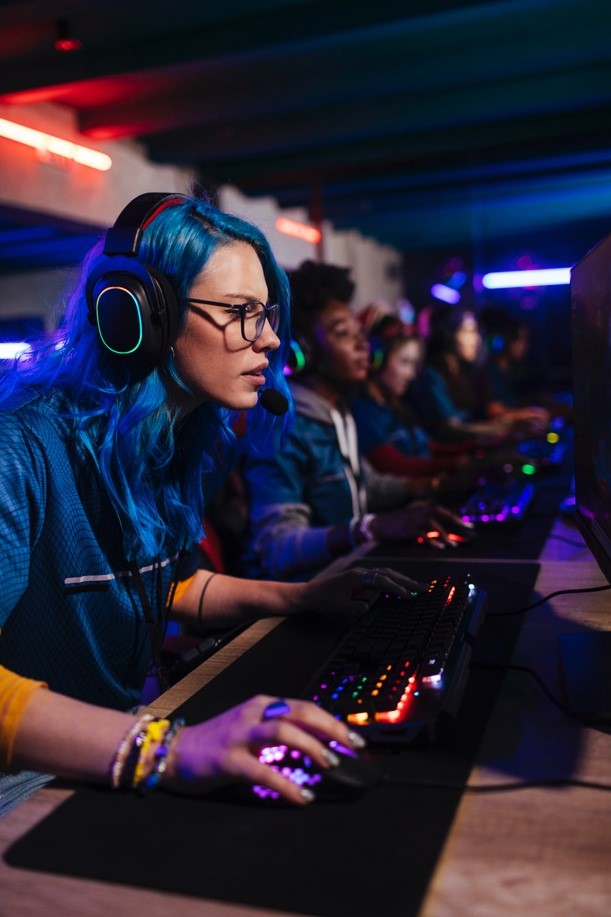 May 31, 2023
Tomorrow's Career Opportunities for Today's Gamer
With spectacular advances in graphics, artificial intelligence (A.I.), and increasingly complex story arcs and character development, video gaming is more popular than ever. And competitive online video gaming—also known as esports—has taken what once was considered a frivolous pursuit enjoyed by the young and turned gaming into a global phenomenon and economic powerhouse. Indeed, the most-recently available statistics show how just how big gaming has become not only in the United States but also around the world. Nearly 30 million Americans watched esports in 2022—a number estimated to grow to nearly 35 million by 2026. Globally, there were 532 million esports viewers in 2022 alone, a staggering number. (Source)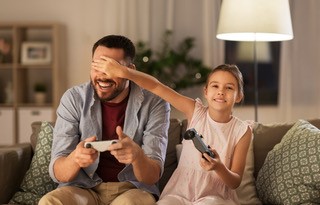 May 30, 2023
Best Games for Bonding With Your Child
From pediatricians to psychologists, experts agree that spending quality time is among the best "investments" a parent can make for their children. But it's also perhaps the most difficult to pull off.  Between parents' work responsibilities and their child's school, sports, and activities schedules, time for parents to bond with their kids can just slip away. For the past few generations, one of the most common ways kids spend their free time is by playing video games. And from the Atari of the early 1980's to the PlayStation 5 of today, they've only gotten better. Between their increasingly sophisticated stories to stunning graphics, it can be rather difficult to peel kids away from their screens! So what if instead of competing with video games for your kids' attention and time, you joined them—as in playing video games with your kids? Well, many parents are doing just that—and even enjoying the games almost as much as their children are!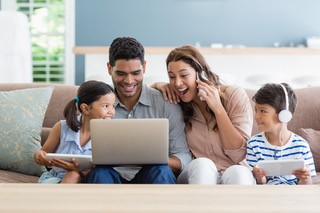 May 24, 2023
The Summer Slowdown: Preparing Your Home Internet for Increased Demand
The summer television viewing season isn't what it used to be. Once known for endless reruns and launches of shows that studios deemed less likely to be successful, the world of streaming entertainment and the production houses it created are churning out phenomenal content you've just got to see. Fortunately, there are some steps you can take to improve your internet connection and performance, even during the summer's high demand.
"Always a helping hand when I need it and they take the time to explain things so I understand them. (Polite and nice people)"
—Alpine Customer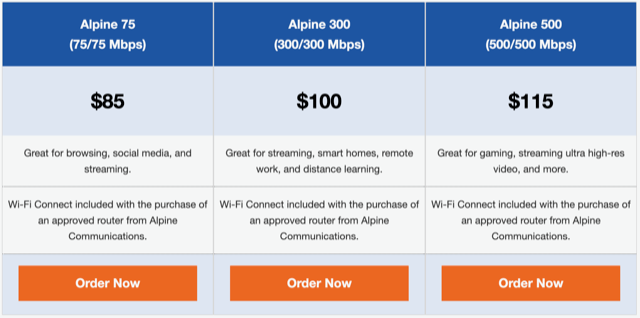 May 21, 2023
Explaining Internet Speeds
Perhaps the most common question we hear from customers at Alpine Communications is: "what internet speed do I really need?" It's actually an excellent question, and the answer can depend on a number of factors—from the number of people in the home and the number of devices regularly used at once to the types of online activities that matter most to you. (For example, gaming and videoconferencing will require more bandwidth than checking emails!) While Alpine Communications' advanced fiber network is the most reliable internet you can get—and that reliability is consistent no matter what speed tier you choose—we offer different plans and tiers based on the speeds your household needs.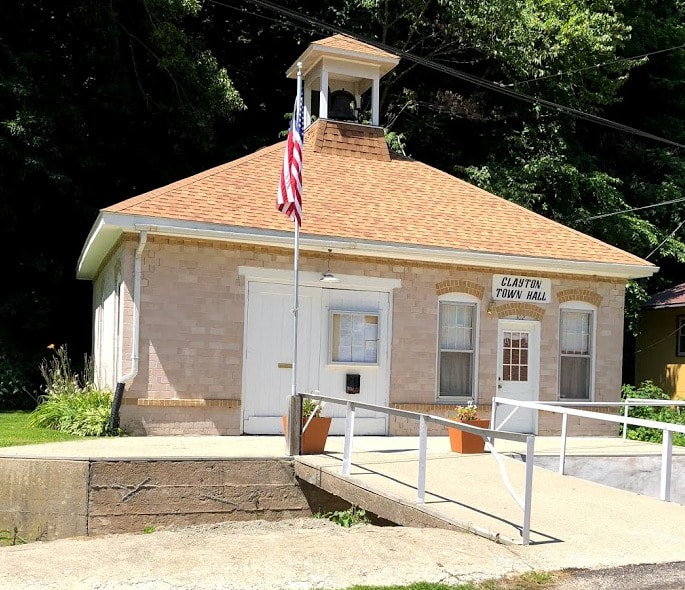 May 18, 2023
Remembering the Past, Planning for the Future
There are a lot of memories generated as a child, especially with your grandparents. Spending summers here in NE Iowa was an annual treat for me. Having grandparents in both Garnavillo and Clayton, made it easy to switch week to week spending time with each. Traveling to Clayton meant going by J-Wood campground, the corner where my dad had his car accident, and reaching the top of the hill where I would get the honor of putting my grandpa's maroon LTD in low gear. We had many winters where we needed to get a run for that hill and going down was just as scary.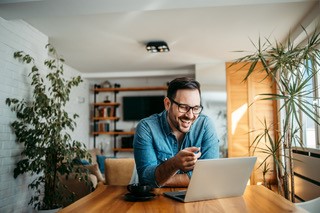 May 15, 2023
Creating a Portable Home Office
More Americans are working remotely than ever before. Indeed, some recent estimates indicate that nearly a quarter of all U.S. workers now work from home, with still many more people working remotely at least part of the time. Instead of shutting themselves into a guest-bedroom-turned-home-office for eight hours a day, many remote workers prefer a portable home office. A portable office makes it easier to relocate from a home office to the kitchen table, back yard, local coffee shop, or back to the corporate office. With reliable, high-speed internet and whole-home Wi-Fi from Alpine Communications, you can work on a strong connection from anywhere in your home. Feeling too tied to your desk? Check out these tips to create the perfect portable office for you!
View all Stories