March 30, 2022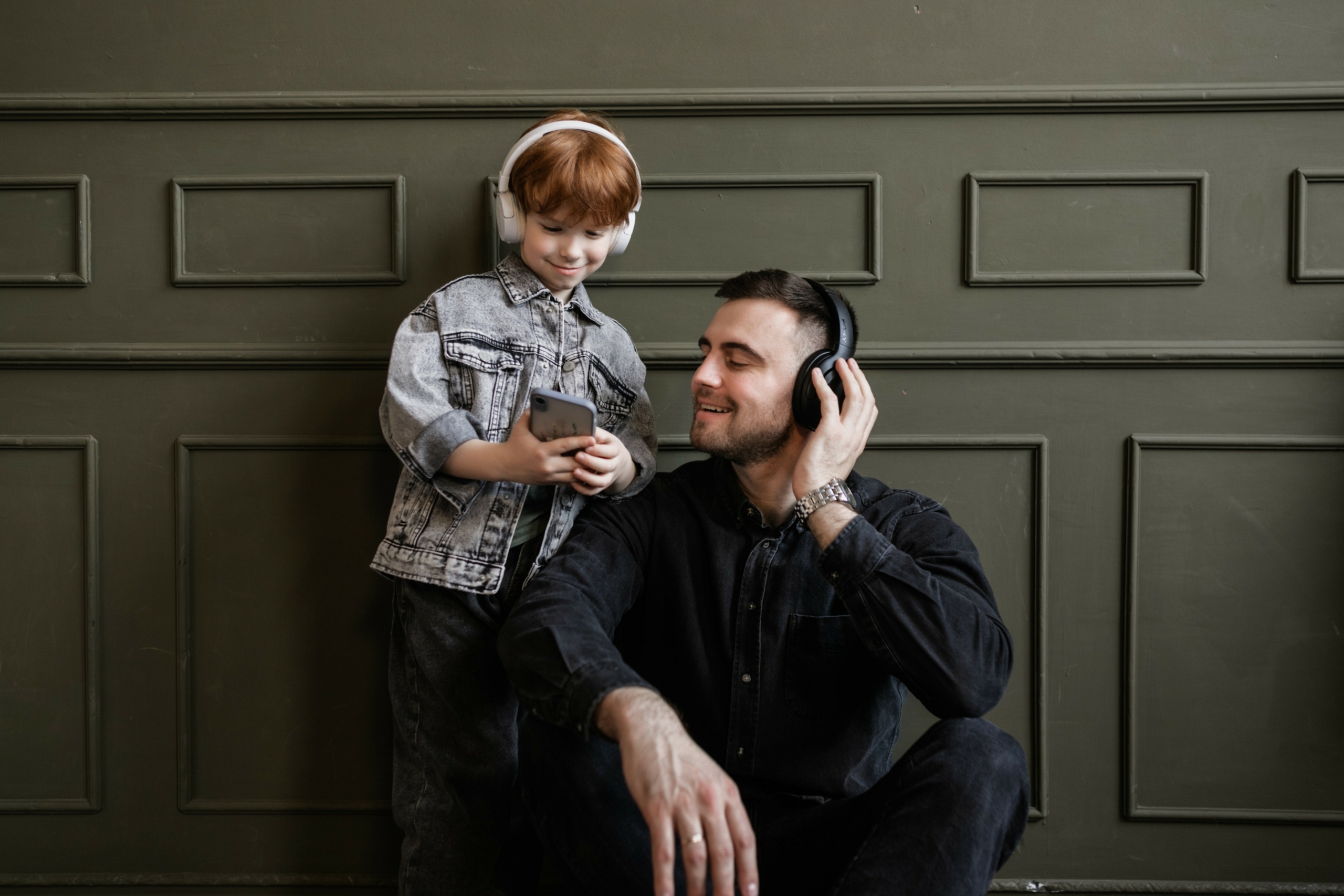 We know that managing your kids' screen time is one of the more stressful aspects of parenting today. But you also know that we live in a veritable "golden age" of online content that both entertains and informs.
So how can you expose your children the internet's best online content without them having to spend too much time in front of a screen or television?
We have a suggestion: podcasts.
A podcast is like a radio show, often focused on a theme or topic that features discussion, interviews, music, or performance. Developed by passionate creators, podcasts are a great way to learn and be entertained without sitting down in front of a screen. Some podcasts dive deep into a specific subject, while others focus on a broad range of topics.
They are also great for road trips!
And with high-speed, reliable fiber internet from Alpine Communications, you and your family can enjoy a break from the screen and discover the delights of listening and learning through podcasts.
There are thousands of podcasts of all kinds on virtually every topic. It can be challenging to navigate this terrain, especially when finding a podcast suitable (and appropriate) for the whole family.
So, we've put together a list of family-friendly podcasts that everyone can enjoy! Though focused on children of various ages, there is enough entertainment and educational value in these podcasts that any listener will be engaged and informed!
Educationally-Focused Podcasts about Science, Technology, and History
Wow in the World
The Wow in the World podcast will delight curious young minds and lifelong learners alike. Focused on nature, science, and technology, it simply exudes enthusiasm for its topics. Produced by National Public Radio (NPR), Wow in the World is a must for anyone interested in science and the natural world. In fact, we'd be surprised if you didn't enjoy it as much as your kids!
Brains On!
Brains On! is an educational but highly entertaining science-based podcast. Brains On! answers questions submitted by elementary and middle-school students. Listeners will grow their curiosity and increase their scientific knowledge through highly engaging episodes! Of course, grown-ups are sure to learn a lot from the great questions and thoughtful responses, too!
Stuff You Missed in History Class
History buffs—and anyone with a curious mind—will be riveted by the Stuff You Missed in History Class podcast. It's impossible not to learn something new! Diverse topics include fascinating moments in British history and how Disneyland attractions began. There's even an episode on how candy companies develop their sweets!
Stories and Fiction-based Podcasts
Storynory
Remember the heroic legends from Greek Mythology? Or Aesop's Fables? The Storynory podcast features the talents of professional voice actors performing entertaining adaptations of classic tales. Educational as well as amusing, Storynory can captivate listeners of all ages. One of the oldest podcasts on this list, Storynory features hundreds of episodes to sample or binge!
Story Pirates
The Story Pirates podcast presents fiction written by kids as young as four years old. A lively cast performs each story, which will keep the whole family amused while inspiring up-and-coming writers to develop their story-telling skills!
Ear Snacks
Humor is at the heart of the Ear Snacks podcasts—and so is the music! Each episode is centered on a unique theme, including songs and clever story-telling. Ear Snacks' episodes are crafted by lead creators Andrew Barkan and Polly Hall (bonus, they're parents, too!).
This talented duo's celebrated musical and story-telling work was featured on Nickelodeon and Sesame Studios' productions. But be careful—you might have trouble getting the catchy tunes out of your head!
Bedtime and Relaxation
Storytime
Storytime is a podcast that will help calm down and lull your little one each night before bedtime! Think of it as a new way to do traditional bedtimes stories. Each episode consists of brief (around 15-minutes) but complete stories. Both entertaining and relaxing, Storytime's episodes are designed to do what bedtime stories were always meant for—to settle everyone down into a deep, restful slumber!
Peace Out
Our final recommendation focuses on cultivating calm, mindfulness, and relaxation—something all of us could use sometimes! Peace Out was created by the same team behind the Storytime podcast. But Peace Out also teaches valuable coping skills, including meditation and visualization techniques to help anyone live a more mindful, less stressful life. For more tips on making the most of the fast internet provided by your friends at Alpine Communications, be sure to follow our social pages!