October 17, 2019
Tammy Sylvester's desire to help customers connect to loved ones is her driving purpose at work. As a 13-year member of Alpine's customer service time, she takes the time to provide individualized solutions by match the right technology to the customers' needs. Tammy has witnessed first-hand how broadband has revolutionized the way people connect. She described, "When I first started at Alpine, most everyone had a desktop computer, and many customers still used dial-up Internet. There were no smartphones or smart TVs, but now, WiFi and high-speed Internet are essential for most people."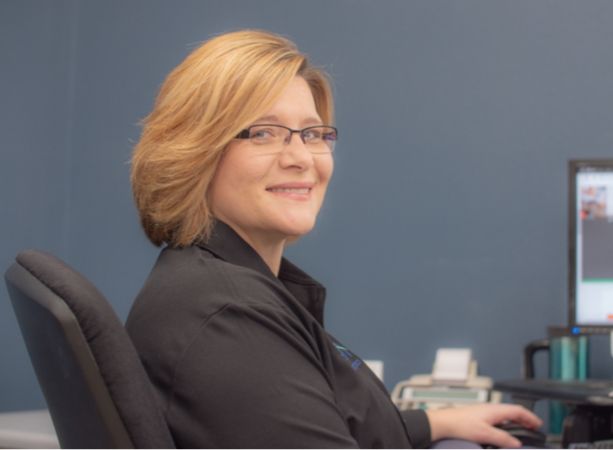 Her loyalty, dedication, and passion for customer service are evident to customers and peers alike. When asked where she sees herself in five years, Tammy replied, "Upfront and sitting at my desk." She derives her job satisfaction from caring for customers and helping them get the most value from their services. "I feel good that customers have reliable services that work when they need them. And if services aren't working, we're there quickly to restore them."
If Tammy had a crystal ball, she believes the future involves smart homes. "I see people wanting security for their homes – smart thermostats, smart cameras, and devices that help customers remotely monitor their homes."
During Tammy's 13-year tenure, she has become accustomed to change. The work accomplishments she's most proud of focus on customer accuracy in billing and emergency services. She noted, "I've been through two billing system conversions. I also oversee and ensure accuracy in our 9-1-1 address database and service addresses."
"I am very cautious about doing my job correctly. If you do a task often enough, you should be able to get it correct," explained Tammy. That is why her favorite Alpine standard is "Be tenacious about getting it right."
Humor is how Tammy likes to best connect with clients and coworkers. "I like humor because I think laughter lightens things and makes people feel comfortable," she noted. "Laughter eases tension, improve morale, and make everyone happier. You've got to have humor in life." When relating to new customers, she likes to learn what brought them to the area and why they chose Alpine. "When I worked at G&G, I helped with the Special Olympics, so I have a special place in my heart for our customers with special needs."
Known for her attention to detail around the office, Tammy has a knack for figuring things out. Three words that always describe Tammy are: organized, convicted, and hard-working. Three words that never describe her are: lazy, boring, and messy.
The one thing that most don't know about Tammi is that she skydived out of an airplane in Hawaii. "We jumped tandem with an instructor, and my legs just about turned to noodles when I got out on the edge of the airplane. I'd never do it again," shared Tammy.  A proud Navy veteran and patriot, Tammy was a radioman when she was active duty. She attended DeVry and majored in telecommunications after the Navy.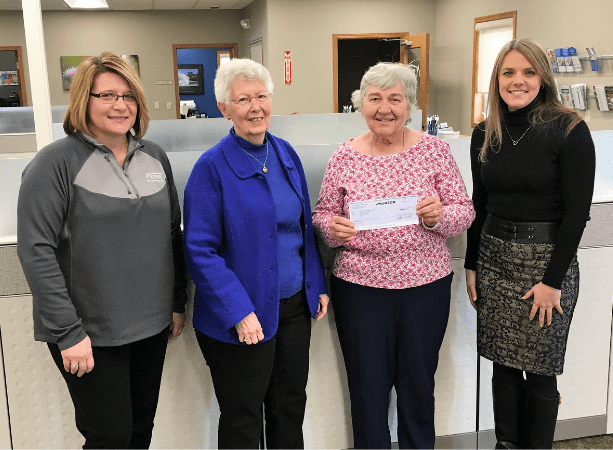 Tammy's husband, Dan, and the MTV show "Ridiculousness" make her laugh. She also has some quirks – requiring her vehicles to be nearly spotless and twirling her hair, a habit she's had since she was a little girl.
Tammy and Dan have been married for seven years, and they live in Elkader with their four daughters: Tori, Tessa, Madison, and Nicole. She has two yellow Labrador retrievers, eight-year-old Harley, and a new puppy, Gunner, that bring her pure joy and comfort. "My dog smiles at me. When I walk in the room and Harley is there, she is smiling, and her tail is wagging. She makes my day better."
Share Your Story →