---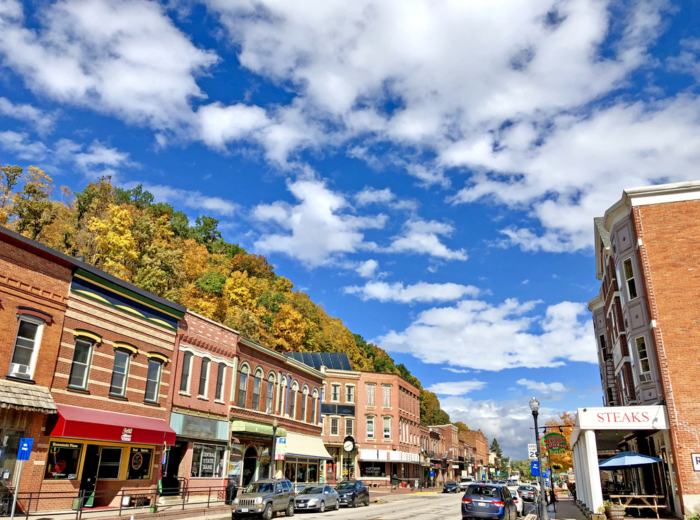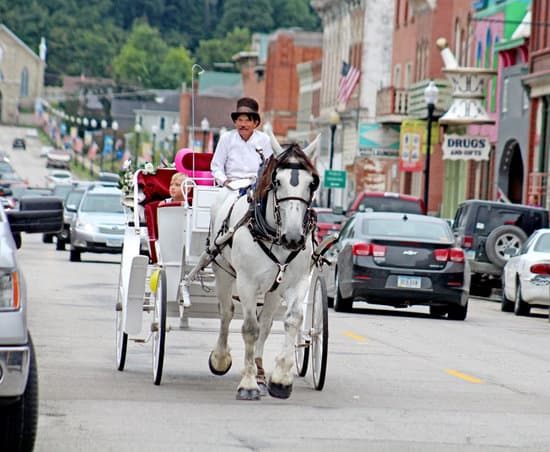 McGregor, Iowa has a charm and spirit that is undeniable to residents and visitors alike.
Known as "The Pocket City," McGregor adopted the nickname since the town is situated within the steep Mississippi River bluffs. During the 1870's, the population of McGregor exploded to over 5,500 residents and it was the business shipping port west of Chicago. Today, McGregor has a vibrant downtown district and colorful history that appeals to residents and visitors alike. McGregor provides instant access to the Mississippi River, state parks, national monuments, quality schools, childcare, and healthcare services. Opportunities for outdoor dining, live music, wine and craft beer tasting, antiquing, casino gaming, and art make McGregor the perfect home and destination for all ages.
---
Fiber-Optic Technology
Alpine Communications 100% fiber-optic infrastructure is available throughout the city limits of McGregor and in select surrounding rural areas. Alpine provides broadband, telephone, television, security, and cellular services. Since 1997, Alpine Communications has been the local technology resource. Residents and businesses depend on Alpine for reliable communications services, local customer support, and community involvement. We believe McGregor is thriving partly due to fiber-optic broadband connectivity.
---
Stats
---
Housing
As a homeowner in McGregor, you will experience safe neighborhoods, affordable housing, city services including water, sewer, garbage, and recycling. Every home and business in McGregor has access to Alpine Communications 100% fiber-optic Fusion Network. The median home price is $105,400. Looking to move to McGregor or upgrade your current home? Contact one of McGregor's area realtors:
---
---
Healthcare
You are minutes away from world-class healthcare in McGregor, Iowa. Crossing Rivers Health and Mayo Clinic Health System – Franciscan Healthcare are across the Mississippi in Prairie du Chien, Wisconsin. You also have access to optometrists, chiropractors, dentists, orthodontists, and other specialty healthcare providers.
---
Doing Business
The McGregor-Marquette Chamber of Commerce has a growing membership of over 100 area businesses ranging from restaurants, boutiques, hotels, BNBs, and service providers. Stroll along McGregor's historic Main Street and experience a plethora of unique shops, dining, and friendly proprietors.
Alpine Communications offers a New Business Start-Up incentive to help defray costs for new businesses and entrepreneurs.
---
Economic Development
Three organizations coordinate economic development initiatives for McGregor:
---
Recreation
McGregor has seven community parks and points of interest perfect for picnics, playdates, and relaxation. McGregor is also an endpoint of the River Bluffs Scenic Byway, a 109-mile trip that winds through the bluff country in Clayton and Fayette counties. The Mississippi River is a destination for boaters, anglers, and wildlife enthusiasts. McGregor boasts two marinas, boat rentals, and Mississippi River tours. See Tripadvisor's Top Attractions in McGregor, Iowa. Visit the U.S. Fish & Wildlife Driftless Area website for information about the Upper Mississippi River Refuge.
---
---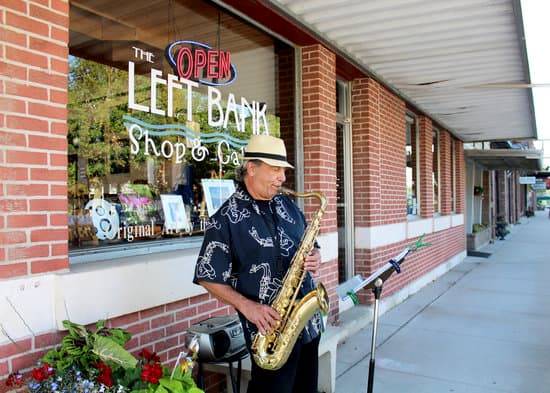 Art and Culture
McGregor provides art and cultural experiences throughout the community and all year. The Left Bank Shop & Gallery is located on Main Street and is home for the McGregor-Marquette Center for the Arts. The Gallery features special art exhibits, workshops, and community programs. Additionally, McGregor hosts Arts & Crafts festivals in the spring and fall, Emma Big Bear Celebration, and many more events. Visit the Chamber Calendar of Events for more information.
---
Get to Know McGregor
Read feature stories from Alpine Communications about our role in the community, successful entrepreneurs, and events in McGregor:
---
Connect With Alpine Communications and McGregor