April 13, 2021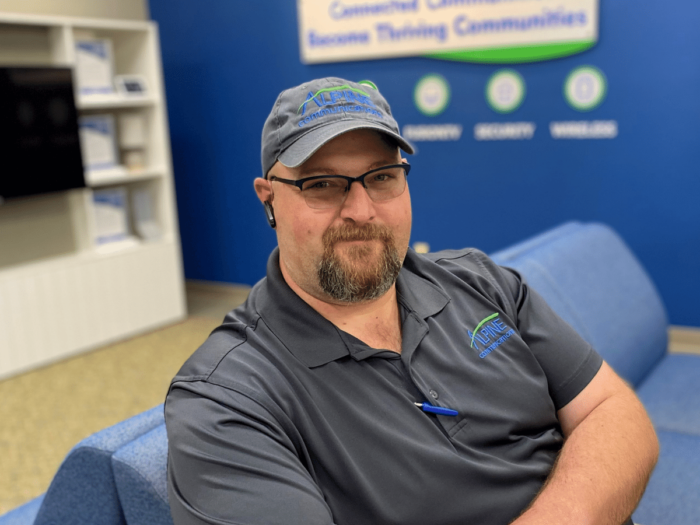 Let us introduce you to Alpine's newest broadband technician, Chris Boesker.
After joining the crew in August 2020, Chris put his stellar customer service skills to work by delighting customers with his responsive, cheerful, cordial nature.
Hailing from Inman, Kansas, Chris and his wife, Diana, and daughter, Samantha live in West Union, Iowa, with their pets Tyson and Duke. He is a DIY guy and enjoys working on projects around the house. Chris's unique talents are being a grill master, with a fondness for slow-cooked pulled pork that cooks for 16 hours.
Chris is a life-long learner. He demonstrated a passion for education from his time at two Kansas schools: Trinity Catholic High School and Independence Community College; and Upper Iowa University. He is currently enrolled in Wisconsin Indianhead Tech College, studying telecommunications.
He lives by the mantra, "Always expect the unexpected – ya never know what you are going to find." Chris applies the "Platinum Rule" – treat others as they would like to be treated – to his daily interactions with customers and co-workers.
If Chris could have one superpower, it would be flight. "I always loved to be in the air no matter what it was – a plane, helicopter, or hot air balloon."
Please join us in welcoming Chris Boesker to the crew and the Alpine Communications community.
Share Your Story →