April 16, 2021
Are you frustrated by rising cable prices? You're not the only one. We understand that these are challenging times and Alpine Communications' goals are to keep FusionTV costs as low as possible for you and keep the programs you enjoy on the air.
Sometimes, there are factors beyond our control that impact costs. One factor is broadcast TV fees. You may not be aware, but we pay broadcasters such as ABC, CBS, NBC, and FOX fees. While these broadcasters offer their signals for free over the air, cable operators, including us, can't offer these signals to you without their permission. We need to pay fees to the broadcasters to get that permission. Most people don't realize they are paying fees for what most consider "free TV," such as national network programs like The Masked Singer, NCIS, and NFL games, and even local programming like local news.
Each year we negotiate fees with corporate broadcasters for the rights to carry broadcast signals.
---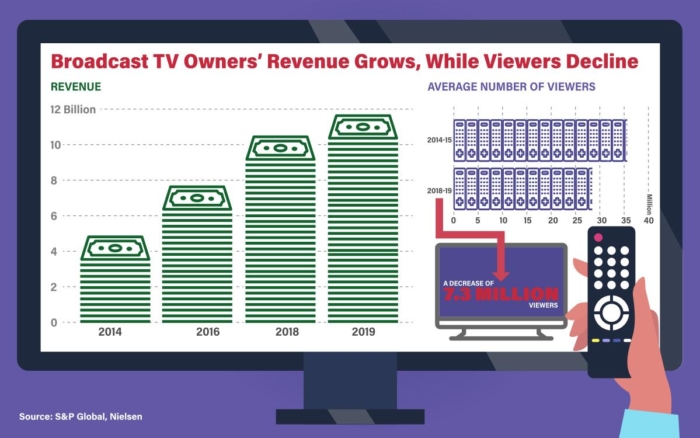 That can be challenging when it comes to these negotiations as broadcast TV fees – which have increased a whopping 65% in the last five years, according to SNL Kagan –  are a growing source of income for corporate broadcasters.  The people negotiating these deals don't live and work in our community, so they are not negatively impacted by the outcomes of these negotiations as we all are.
We know you have many TV and video viewing choices, and we share your desire for the lowest price for quality TV programming. Alpine Communications wants to clarify that we are focused on ensuring our customers can continue watching the local news, enjoying a family night in front of the TV, and cheer on their favorite sports teams.
---
We Are Working For You
Visit www.tvonmyside.com to learn more about various network fees and how Alpine Communications is working to keep costs as low as possible.