June 14, 2021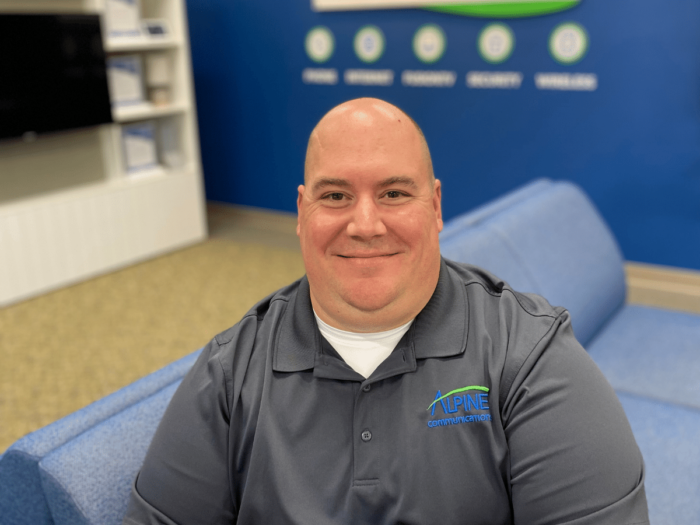 Let's introduce you to Justin Jacobsen, Alpine's newest member of the network operations team.
---
Justin joined Alpine Communications in August and brought a diverse set of skills to assist customers. At Alpine, Justin specializes in telephone access equipment and assisting customers with internet and FusionTV questions.
Justin moved from New Mexico to Elgin, Iowa, last year.  He has family roots in West Union, Iowa, and St. Charles, Missouri, where Justin attended Missouri S&T and studied computer engineering.  Before joining Alpine, Justin worked as an oilfield safety instructor, information technology, and racing clutch design and sales. 
Justin's hobbies include music, wheels, and wings. He plays acoustic and electric guitar, enjoys riding 4-wheelers, and farming. Notably, Justin is a student pilot and enjoys flying airplanes whenever he can. The most significant piece of advice given to him was, "there are no problems, just challenges."
"There's something new and different every day. Alpine has great people, customers, and equipment," said Justin about his tenure at Alpine.