August 21, 2018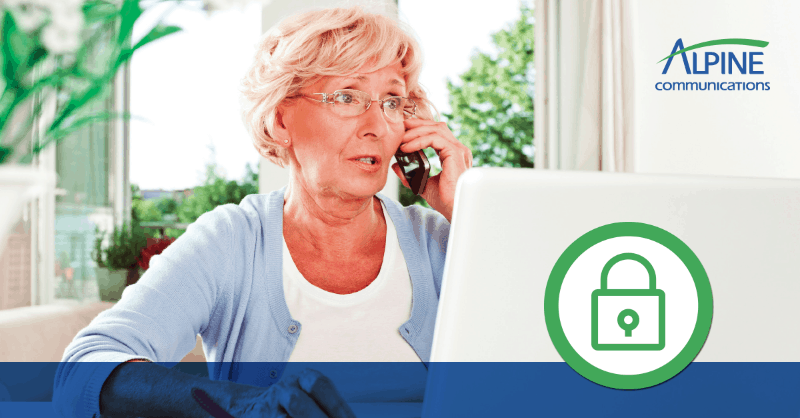 Like you, we understand how frustrating unwanted robocalls, technical support scams, spam emails, junk mail, and pop-up ads can be.  We experience the same challenges as consumers.  It is difficult to discern what is real and what is fake as scammers become more sophisticated with their tricks and schemes.
How can Alpine Communications help you protect yourself from fraud and deception? We have some tips for you to protect yourself from common types of fraud.
Don't wire money, send a check, overnight a money order, or pay with a gift card or cash reload card. Anyone who demands payment in these ways is always, always, always a scammer. These payment methods are like giving cash — and nearly untraceable, unless you act almost immediately.
Follow tried-and-trueadvice for avoiding malware: use antivirus software, set software and apps to update automatically, never install software or apps you don't trust, don't click links without knowing where they lead, and be careful about visiting unfamiliar sites. We recommend Tech Home for our residential customers and Tech Office for our business customers.
When in doubt, throw it out! Links in emails, social media posts and online advertising are often how cybercriminals try to steal your personal information. Even if you know the source, if something looks suspicious, delete it.
Don't buy from an unfamiliar company. Legitimate businesses understand that you want more information about their company and are happy to comply.
Don't answer calls with an unfamiliar caller ID. Alpine Communications has four ways to help you block calls on your home phone: Call Block, Caller ID, Anonymous Call Rejection, Caller ID/Call Waiting.
Companies like Microsoft don't call and ask for access to your computer. If you get a call like that, it's a scam.
Real companies also won't ask for your account passwords. Only scammers do.
Don't give out your personal or financial information to anyone who calls, texts, or emails.
If you do need computer help, rely on Alpine Communications to help you. General online searches are risky because they might pull up another scam.
Report it to the FTC at gov/complaint.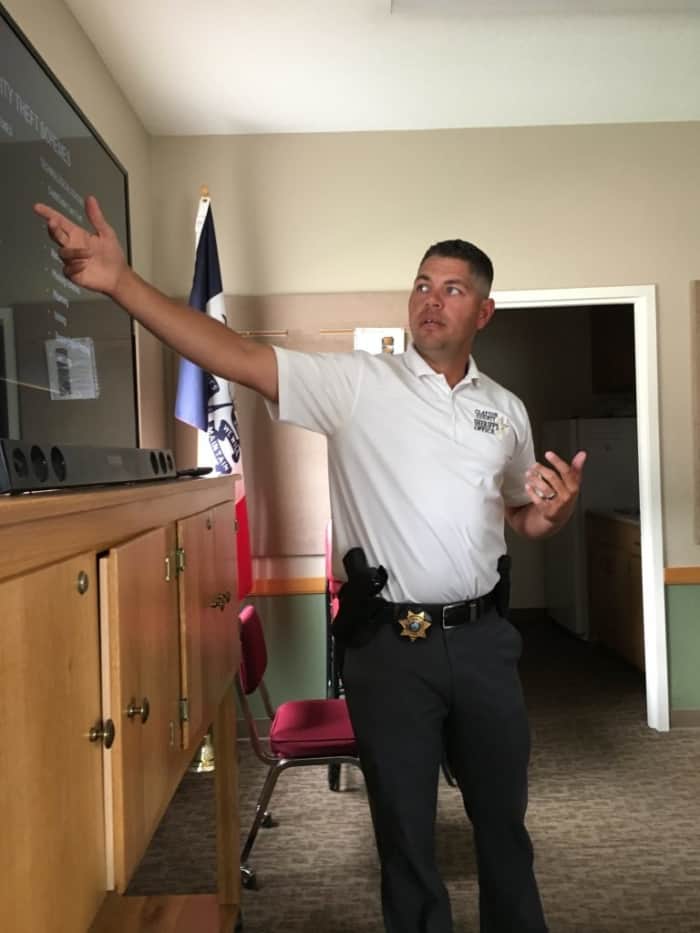 The Guttenberg Public Library recently invited Investigator Sergeant Brent Ostrander of the Clayton County Sheriff Department and Alpine's Sara Hertrampf to speak with the community on the topic of fraud protection. Investigator Ostrander shared that fraud reports in Clayton County are on the rise year-over-year, with more than 170 fraud calls in 2017.
Ostrander advised, "If your identification has been stolen, don't panic! First, contact your credit, bank, or lending company and speak with their fraud department. Second, contact your local law enforcement agency and report the suspected crime. And finally, monitor your credit report or account information."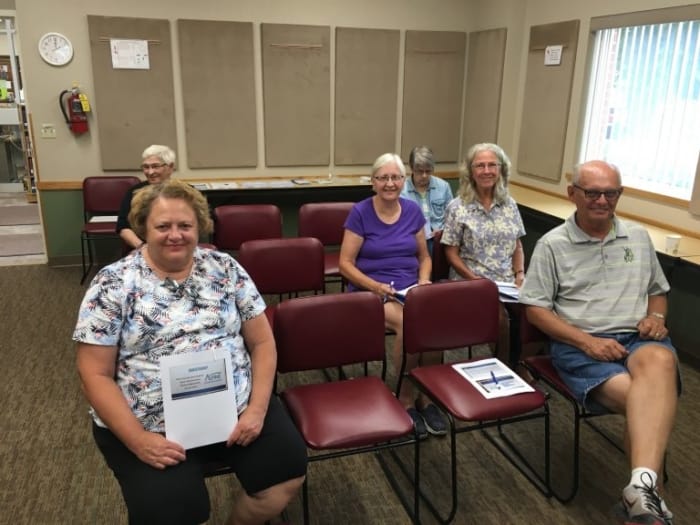 Visit the Federal Trade Commission at https://www.consumer.ftc.gov/features/scam-alerts to stay up-to-date with the most recent scam alerts, to file a consumer complaint, report identity theft, and get tips on how to protect yourself from fraud and scammers.