September 1, 2020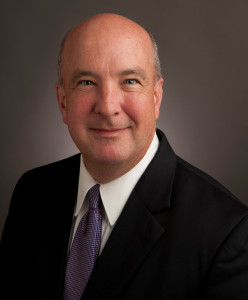 You would be hard-pressed to find a stronger voice for rural development in Iowa than Bill Menner. For more than 30 years, Bill has been a fierce advocate and go-to expert for helping rural Iowa communities thrive.
During his appointment as the USDA State Director of Rural Development, Bill delivered more than $5 billion in loans, loan guarantees, and grants to rural borrowers.  Today, he serves as the Executive Director of the Iowa Rural Health Association, Executive Director of the Iowa Rural Development Council, and Founder/President and CEO of The Bill Menner Group.  Collectively, these roles give Menner a unique viewpoint about what is driving growth in rural Iowa…and how to overcome obstacles that stand in the way of development, too.   
Bill graciously helped plan, curate, and moderate the Connected Communities Summit hosted by Alpine Communications last fall. More recently, Bill and his team produced the Iowa Rural Summit, which was held virtually due to the COVID-19 pandemic.  Alpine Communications sponsored a group of community leaders from Elgin, Elkader, Guttenberg, and McGregor/Marquette for the 2-day summit.  People from all parts of Iowa shared inspiring examples of innovation and resiliency during the pandemic, along with success stories that reinforced the boundless opportunities for rural development.
Sara Hertrampf from Alpine Communications conducted a follow-up interview with Bill Menner to gain his perspective on telehealth services and connectivity during the COVID19 pandemic.
Q. How do we prepare our communities for telehealth services?
A. Bill shared that communities should take a similar approach to telehealth as remote learning. There are three key elements:
Do you have the equipment (for telehealth)?
Do you have the ability to use the equipment? Also, do you have the knowledge and the willingness to use the equipment?
Do you have the bandwidth capacity needed to connect to telehealth services?
He continued, "Internet speed and connectivity is really important (for telehealth and distance learning). There are other elements to telehealth and distance learning that we must consider. I think the coronavirus pandemic has accelerated this willingness to do it and the acceptance of telehealth and distance learning."
Menner went on to describe how one Iowa public school district is offering telehealth services to their students. He shared that when a child isn't feeling well, the school nurse will record the student's vitals first and then connect to a doctor using telehealth technology. The doctor can quickly diagnose any issues and make a referral, if needed, for an in-person visit.  It saves the parent(s) from needlessly taking time off work. 
According to Forbes Magazine, telehealth is here to stay. (See 5 Reasons Why Telehealth Is Here To Stay (COVID-19 And Beyond)) A recent poll of older adults by the University of Michigan Institute for Healthcare Policy & Innovation found that more than 7 in 10 are interested in using telehealth for follow-ups with their doctor, and nearly 2 out of 3 feel comfortable with video conferences.
Q. What are three things local communications companies do great?
A. Menner described how local, independent communications providers excel at delivering quality connections in these ways:
Provide excellent customer service. If there are outages and there are issues, they are there quickly and respond.
Innovation. A lot of these companies have been investing in broadband for decades – they haven't been waiting for a pandemic to say it's time for fiber. They have been investing in fiber and other cutting-edge technologies for years.
Willing to be great partners. I have seen so many examples of communications companies in rural places saying we are serving our territories; they are open to working with other communities to partner for accessing connectivity they need.
Alpine Communications is grateful for economic development leaders, like Bill Menner, who are involved in promoting and supporting communities across Iowa – especially in their broadband expansion efforts.
Share Your Story →