February 26, 2021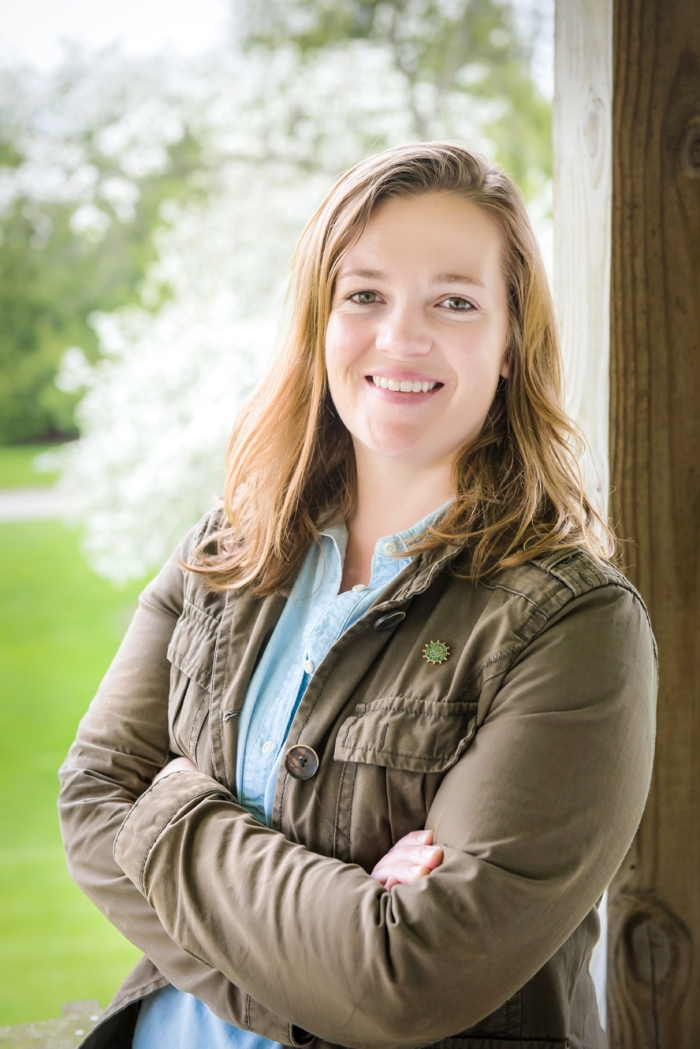 Jenna Pollock, Clayton County Conservation director, has passion for Clayton County, nature and being positive.
---
Who says you can't go home again? Jenna Pollock believes the power of community, recreation, culture, and robust broadband services are attracting natives back to rural Iowa. Jenna is a native of rural Clayton County and a prime example that the road home is paved with opportunities.
Pollock is featured in the Times-Register article "Going Places. Here at Home: Jenna Pollock." The Clayton County Conservation director, farmer, and visionary has a passion for growing Northeast Iowa by connecting with young professionals and families. She believes the expansion of broadband services attracts people and families to the region, especially since the Covid-19 pandemic began.
Clayton County Conservation, along with partners like Alpine Communications, the Iowa Area Development Group and the Iowa Rural Development Council, are launching a marketing campaign for the county. While there is a plethora of outdoor recreation activities that attract people and families to the area, there are other factors as well, such as the expansion of broadband services.

"The growing and diverse network of young professionals in Clayton County is a largely untold story. 'Attracting Success' is a marketing campaign that engages young adults and young families, and encourages them to play, work and live in Clayton County," Pollock said.

But she also mentioned something else—something more specific as a potential motivating factor for people moving to Clayton County: COVID-19.

"With the ongoing COVID-19 pandemic, there's definitely a greater appreciation for less populated areas, like rural Clayton County, that check all the boxes for quality of life: affordability, an active community, cultural entertainment and scenic beauty," she explained.

Willis Patenaude. "Going Places. Here at Home: Jenna Pollock." Times-Register, February 2021
Jenna Pollock and Mallory Hanson moderate a new group on Facebook called Northeast Iowa Young Professionals. They launched the platform to build community, create new connections, and share information with young professionals in the region.
Alpine Communications is excited to partner with Clayton County Conservation to fund the "Attracting Success" initiative in 2021. We continue to invest in the 100% fiber-optic Fusion Network which enables remote work, distance learning, telehealth, and online activities that enhance the quality of life in rural Iowa.
Read more about Jenna Pollock and the Attracting Success initiative:
Connect With Alpine →