August 27, 2021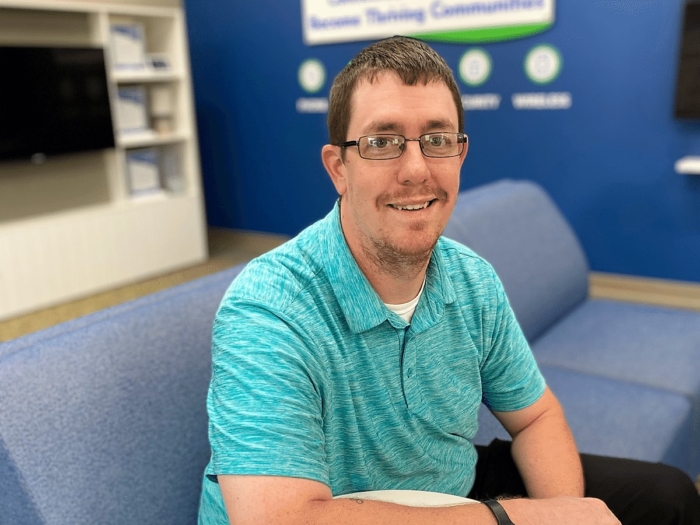 Alpine Communications is excited to welcome Tony Young to the team. Tony started his role as Alpine's accounting assistant in July 2021. His job duties are many, including accounts payable, receivables, and inventory management, to name a few. He previously worked at Lori Knapp Companies and Theisen's.
Tony's hometown is Dubuque, Iowa, where he graduated from Dubuque Senior High School. His hobbies include playing and watching sports. He's an avid fan of the Iowa Hawkeyes, Green Bay Packers, and the Chicago Cubs. After relocating to rural Guttenberg four months ago, he is glad to add farming as his newest interest. Spending time with his growing family is a top priority for Tony. He and his fiance, Jessie, recently welcomed a baby boy to their family of five children – ages 10, 9, 8, 6, and 1 month. He is also the middle sibling with two sisters.
When faced with tough decisions in life, listen to your head, as that thinks logically and does not lie. If you go with your heart, that can lie to you.

Tony Young's most significant piece of advice he's received.
With that wisdom, Tony describes his tenure at Alpine so far, "great people, great atmosphere, and people that are more than willing to help."
Please join us in warmly welcoming Tony Young to the Alpine team and community.