July 18, 2019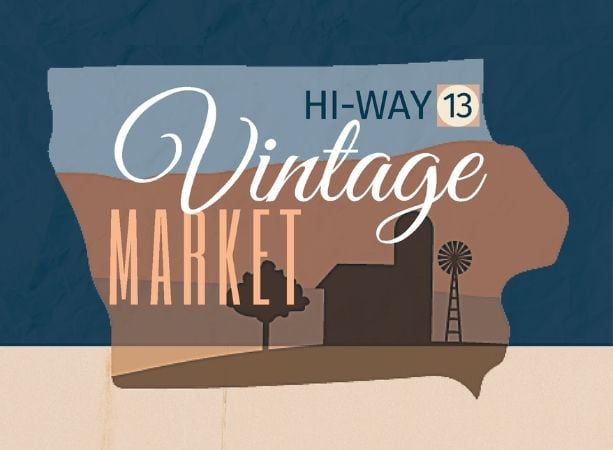 Preserving Northeast Iowa's rural history today is an investment for future generations. In the long run, the best way to protect our rural heritage is to create thriving communities rich in culture, entrepreneurship, and innovation. A gang of rural enthusiasts is capitalizing on the popularity of flea markets and "barn sales" to host the Hi-Way 13 Vintage Market in Elkader. The three-day event will take place Friday, October 11 through Sunday, October 13, 2019, at the George Maier Rural Heritage Center and Elkader City Park.  Organizers credit their pioneer spirit paired with fiber-optic broadband technology from Alpine Communications to make the vintage market possible.
For more than a decade, a diverse team of volunteers has been preserving artifacts and transforming a restored sale barn into today's George Maier Rural Heritage Center in Elkader, Iowa.  The George Maier Rural Heritage Center (GMRHC) contains a vast collection of artifacts that tell the story of the region since the mid-1800s. It is open year-around and collects a small admission fee.  The board of directors relies mostly on donations, grants, and volunteers to fund the museum.  As with most non-profit organizations, they struggle to find funding sources that will support their various preservation and facility improvement projects.
Roger Thomas of Elkader is one of the Hi-Way 13 Vintage Market organizers. He described the driving force behind the creation of the Market.  It is a key fundraiser for ongoing operational and future preservation efforts. "Our goal is to raise money to keep the George Maier Rural Heritage Center open," said Thomas.
The indoor and outdoor shopping event will feature repurposed, re-imagined, upcycled pieces from vendors including:
Antique and Vintage Décor
Primitive and Farmhouse Accents
Architectural Salvage
Handcrafted Goods
Local Eats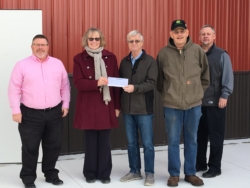 The Hi-Way 13 Vintage Market organizers are using technology to plan and promote the fundraiser. Alpine Communications has shared in the GMRHC's mission over the years by assisting with grant opportunities in partnership with Aureon.  Event organizers tapped Alpine Communications to partner with them to promote the vintage market and for WiFi internet access.  WiFi internet access powered by Alpine's fiber-optic Fusion Network will enable vendors at the market to collect payments and communicate with their customers.  Alpine will also provide free event advertising and public service announcements on FusionTV Alpine Channel 3.
Thomas described how broadband is enabling the organizers to collaborate remotely.  "My daughter, Rachelle Thomas who lives in Des Moines, is using Facebook to promote the event.  Our committee is communicating via email from all over the Midwest and we are accepting applications from vendors via email using Google Docs," shared Roger.
Thomas declared, "Without technology, the Hi-Way 13 Vintage Market wouldn't happen. Technology enables us to use low-cost advertising channels to pull in vendors and attract visitors. As a result, the event will raise thousands of dollars to support the museum."
As you plan your fall leaf-looking tour, add the first annual Hi-Way 13 Vintage Market in Elkader to your itinerary.  By supporting events like this, you contribute to the preservation of our rural heritage. Visit https://www.facebook.com/HiWay13VintageMarket/ to learn more about the event.
What is so special about autumn in Northeast Iowa? Touring the scenic hills of Northeast Iowa and admiring the area's unique fall colors is a time-honored annual tradition for many people.
The fall landscape is speckled with grazing cattle, farmers harvesting their crops, and historic barns of every color. Every so often travelers will find a road-side wagon adorned with pumpkins, squash, gourds, and bittersweet vine that grows along the fence line. You'll choose the perfect pumpkin (or two or three) and place your payment in the Mason jar with the rusty lid because the growers believe in the honor system. Out in the country, folks trust neighbors and strangers alike.
Share Your Story →