August 24, 2020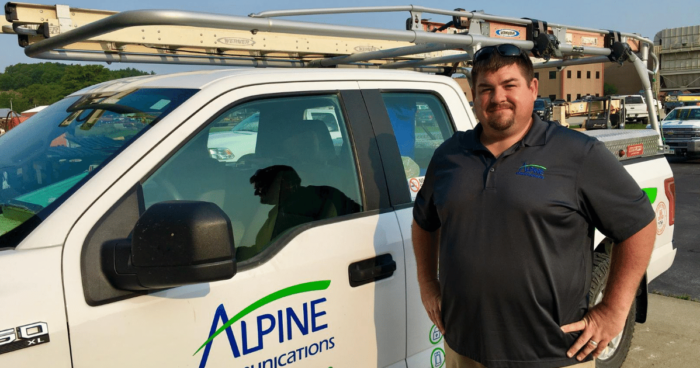 There's a new Alpine Communications broadband tech in town – Josh Dudley! He joined the company in June 2020 and has a passion for helping people connect.  Josh jump-started his career as an internet technical support representative, which branched off into a network technician for a company in Rock Island, Illinois.  Area Facebook users may recognize Josh from his technology start-up, D-Squared, where he helped customers with technical problems and repairs. 
"Here I am today with Alpine Communications, helping to bring technology into your homes," shared Josh. As a broadband technician, his duties include repairing and installing telephone, internet, and FusionTV services. He is passionate about technology and mastering IT concepts, demonstrated by receiving his CompTIA A+ Certification. He also attended Northeast Iowa Community College to study in the electrical program.
Hailing from Hampton, Illinois, Josh now calls Guttenberg home with his wife, six kids, a ferret named Bear, and Vinny the cat. During his downtime, he enjoys fishing, billiards, card games, and repairing smartphones, tablets, and PCs.  Interestingly, if Josh could have a superpower, it would be the ability to read minds.
"The sky is the limit. If you can dream it, you can do it," is Josh's mantra. 
Welcome to the team, Josh!
Connect With Alpine →